Overview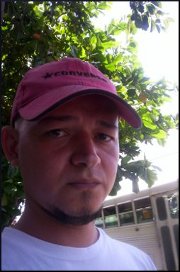 My name is Joel Davila, and I'm from Nicaragua, land of lakes and volcanoes. I met Fedora since Core 6 (Zod), and thus I love Fedora. I'm an active member of Nicaragua GNU/Linux Users Group and Fedora Nicaragua community, from where I have been promoting and encouraging the use of GNU/Linux and Free & Open Source Software. I have a pre-degree in Rural Development and some technical agronomy studies, but Information Technologies have always been my passion since I was a child.
Right now I am trying to recourse into the Spanish Translation Team at 'cvsl10n' group, used by people involved in translation and, in general, localization of software, documentation and various other components. I'm also involved in programming activities with Python for the XO computer in Sugar Desktop Environment.
I'm not a Linux specialist, but you may feel free to contact me.